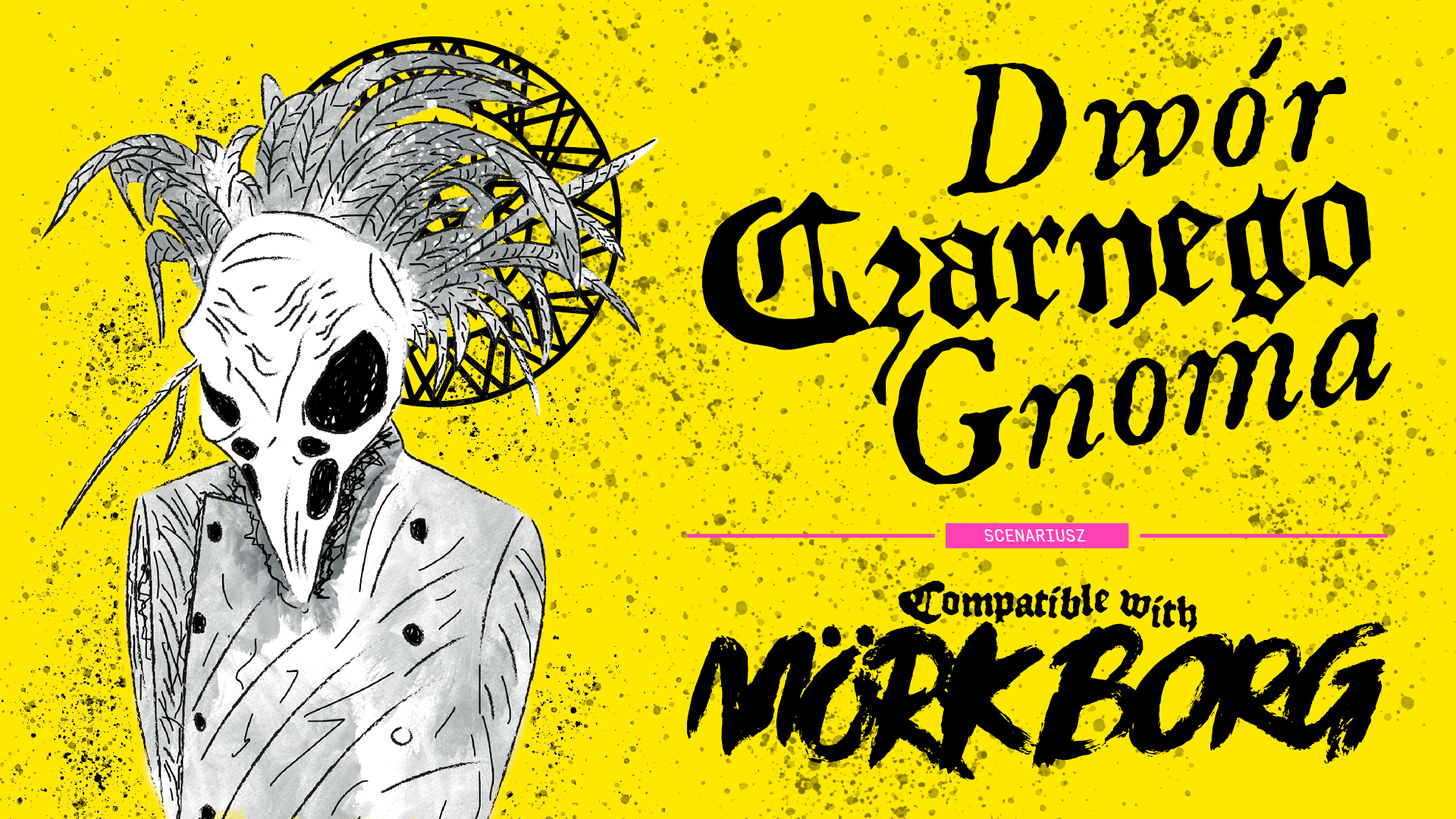 Dwór Czarnego Gnoma – moduł do MÖRK BORG
Porzućcie wszelką nadzieję, albowiem nadciąga apokalipsa! Porzućcie również, cokolwiek robicie i wybierzcie się na wyprawę do Dworu Czarnego Gnoma! To nowy niezależny moduł do MÖRK BORG.

Czeka na was 12 stron eksploracji rezydencji tytułowego tyrana. Tutaj koty ludojady czają się w zakurzonych kaplicach, a brunatni kultyści tylko czekają, żeby wyjechać im w ryj z korbacza. Ponadto parę przydatnych generatorów i czytelne, lecz klimatyczne mapy. Jest tak bluźnierczy, że ze strachu część pracującej nad nim ekipy zdecydowała się schować za pseudonimem.
Miłej zabawy. Rozkręćcie muzykę w opór i ruszajcie na walki.

---
MÖRK BORG is copyright Ockult Örtmästare Games and Stockholm Kartell.
"Dwór Czarnego Gnoma" is an independent production by Paweł Domownik and is not affiliated with Ockult Örtmästare Games or Stockholm Kartell. It is published under the MÖRK BORG Third Party License.
Download
Click download now to get access to the following files:
dwor_czarnego_gnoma.pdf
10 MB